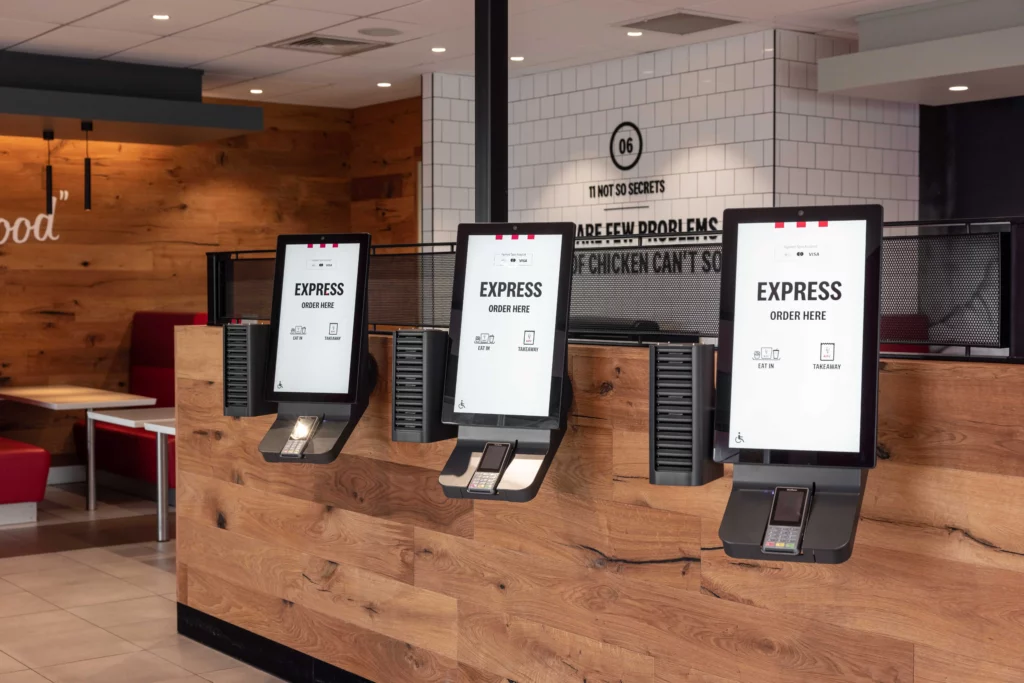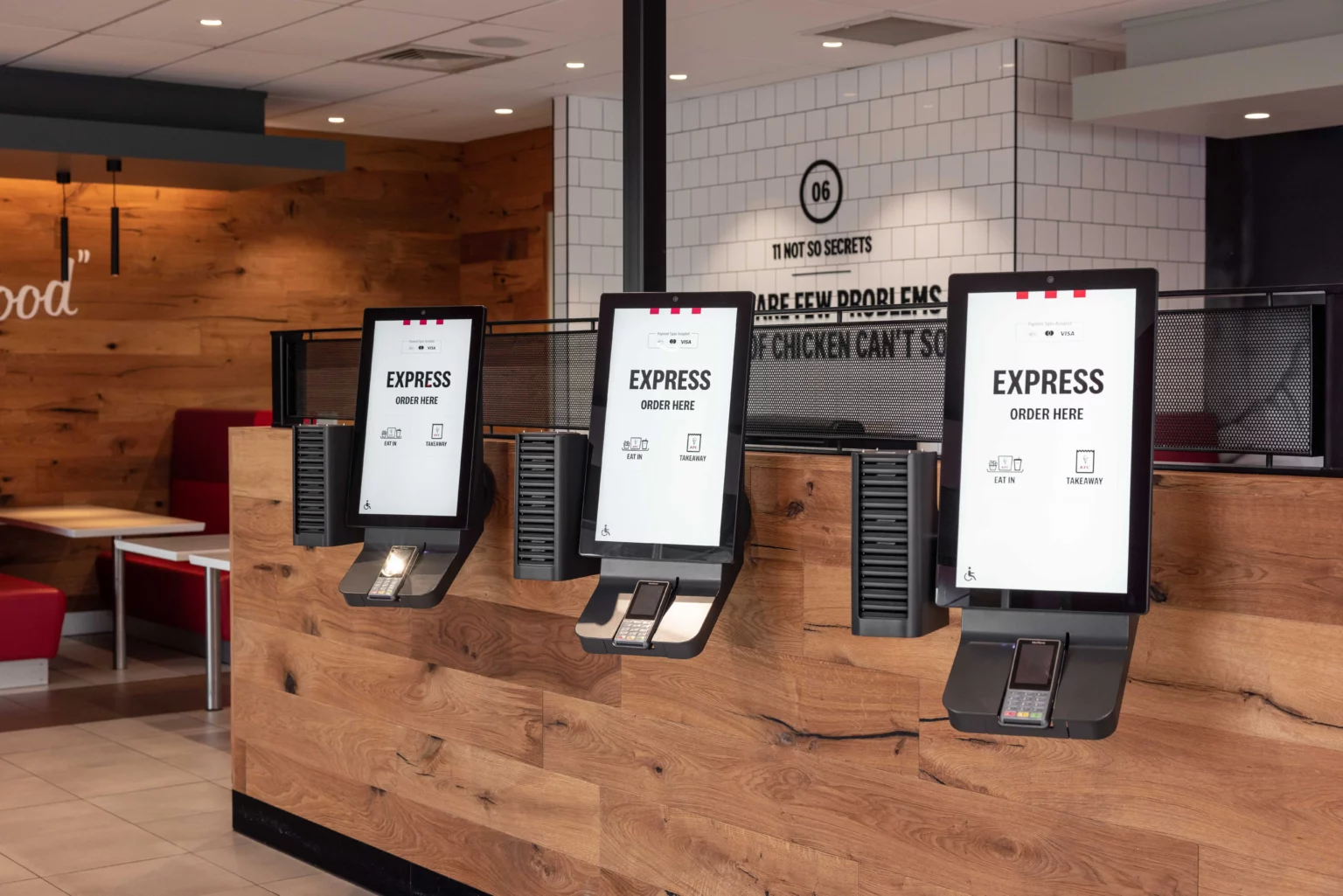 Increase order taking and overcome staff shortages
Fingermark Kiosks are a fit-for-purpose solution that allows staff to focus on other key tasks within your restaurant while ensuring customers are able to place orders quickly and effectively. 
Kiosks improve order accuracy by removing human errors that are caused by miscommunication between the customer and cashier. 
Improved order accuracy leads to a better customer experience, increased speed of service, and can reduce food wastage leading to increased revenue.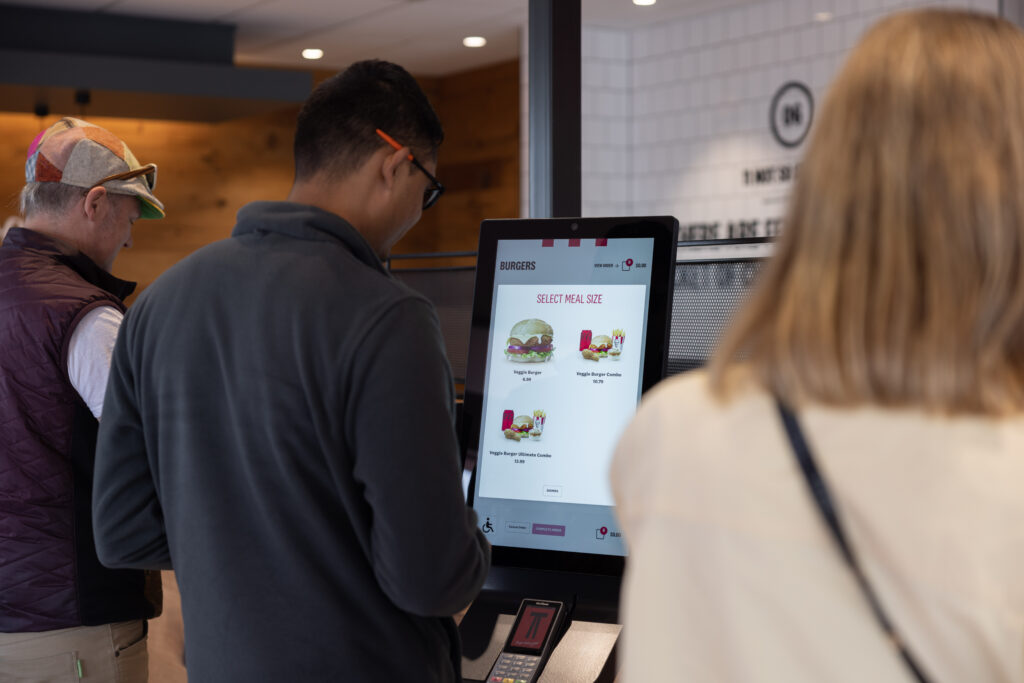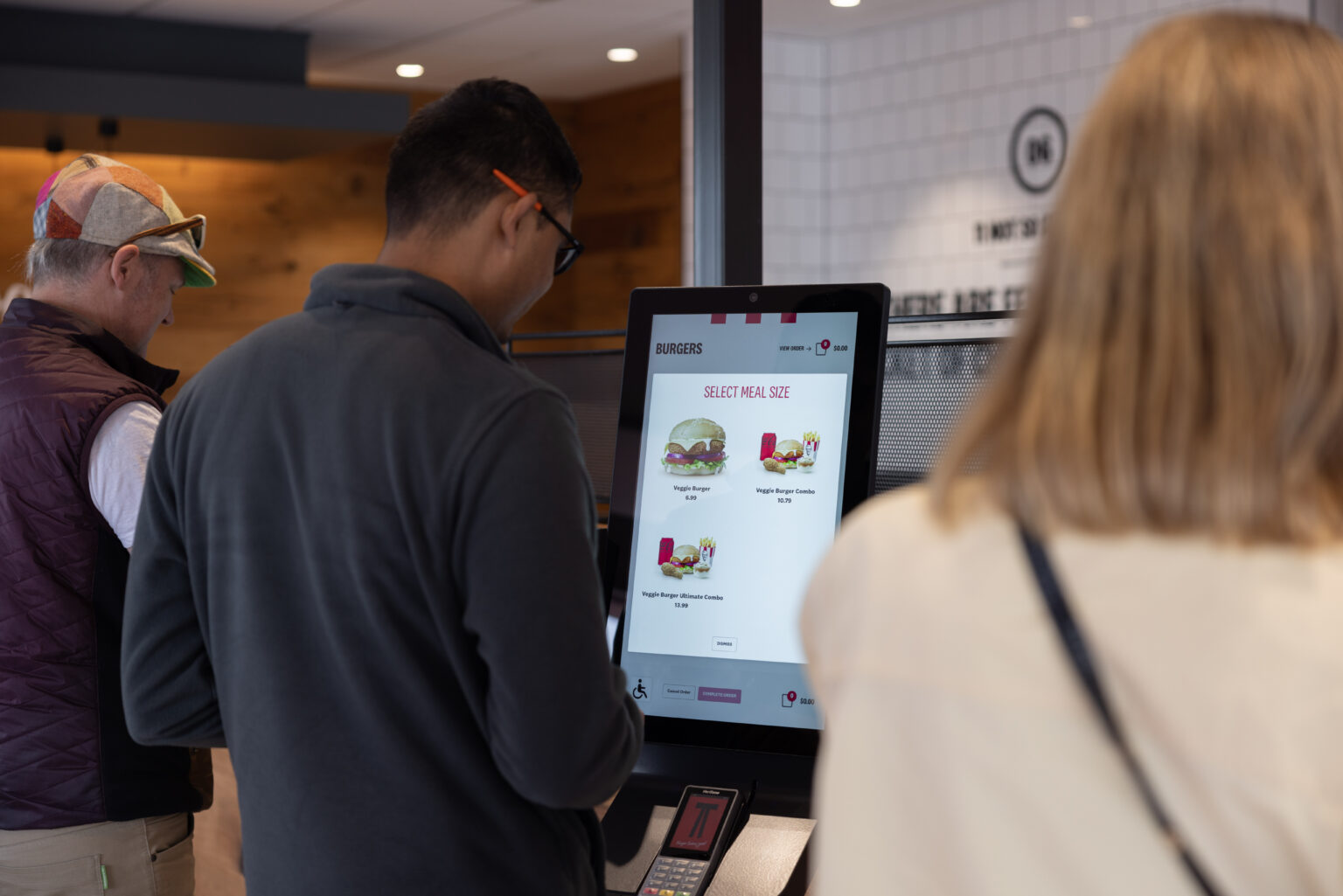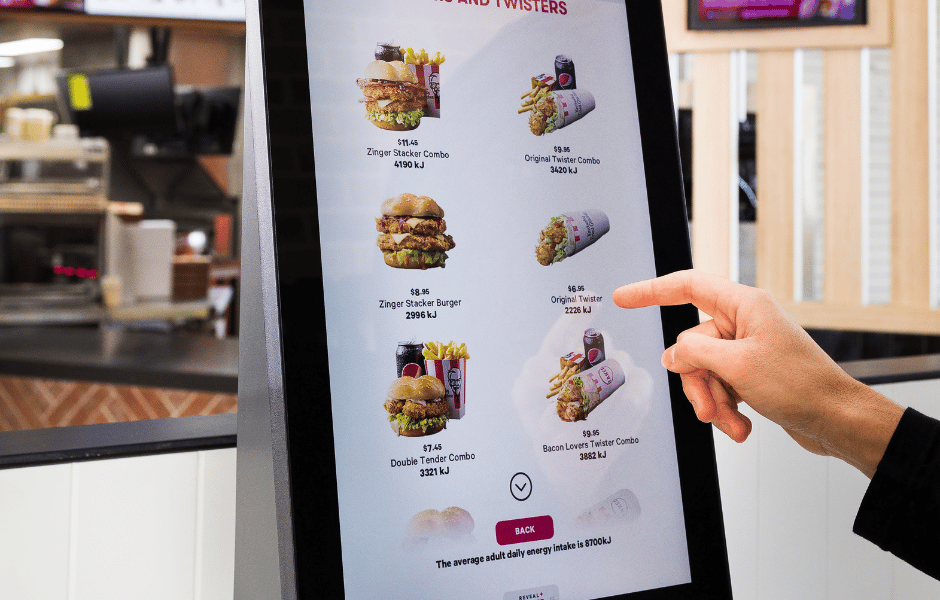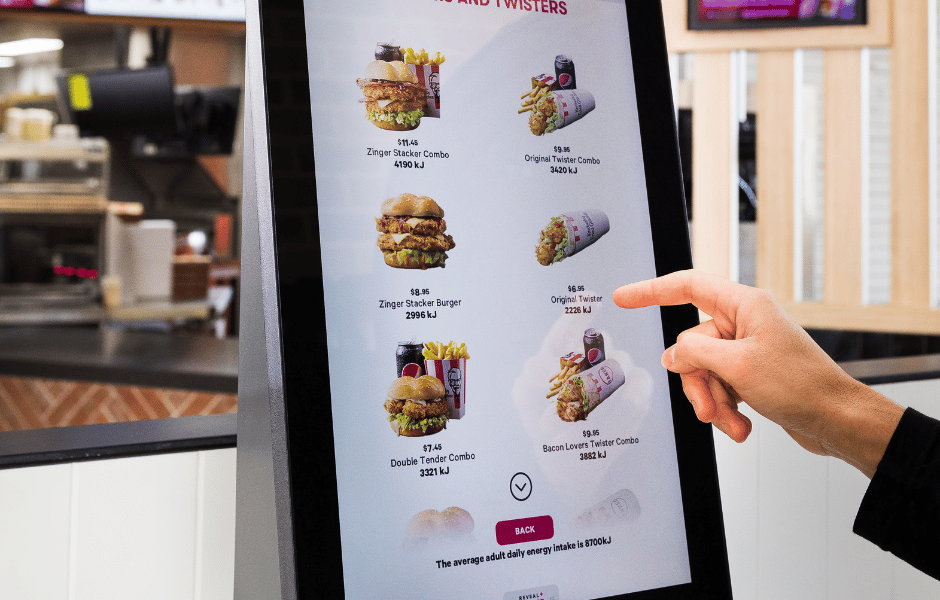 Increase average order value
On average, customers who order from a self-service kiosk will spend 20-30% more per order.
Kiosks give customers time to view the full menu while also allowing for upsell and cross-sell opportunities to help with their decision-making.